Recent Events
Spring 2018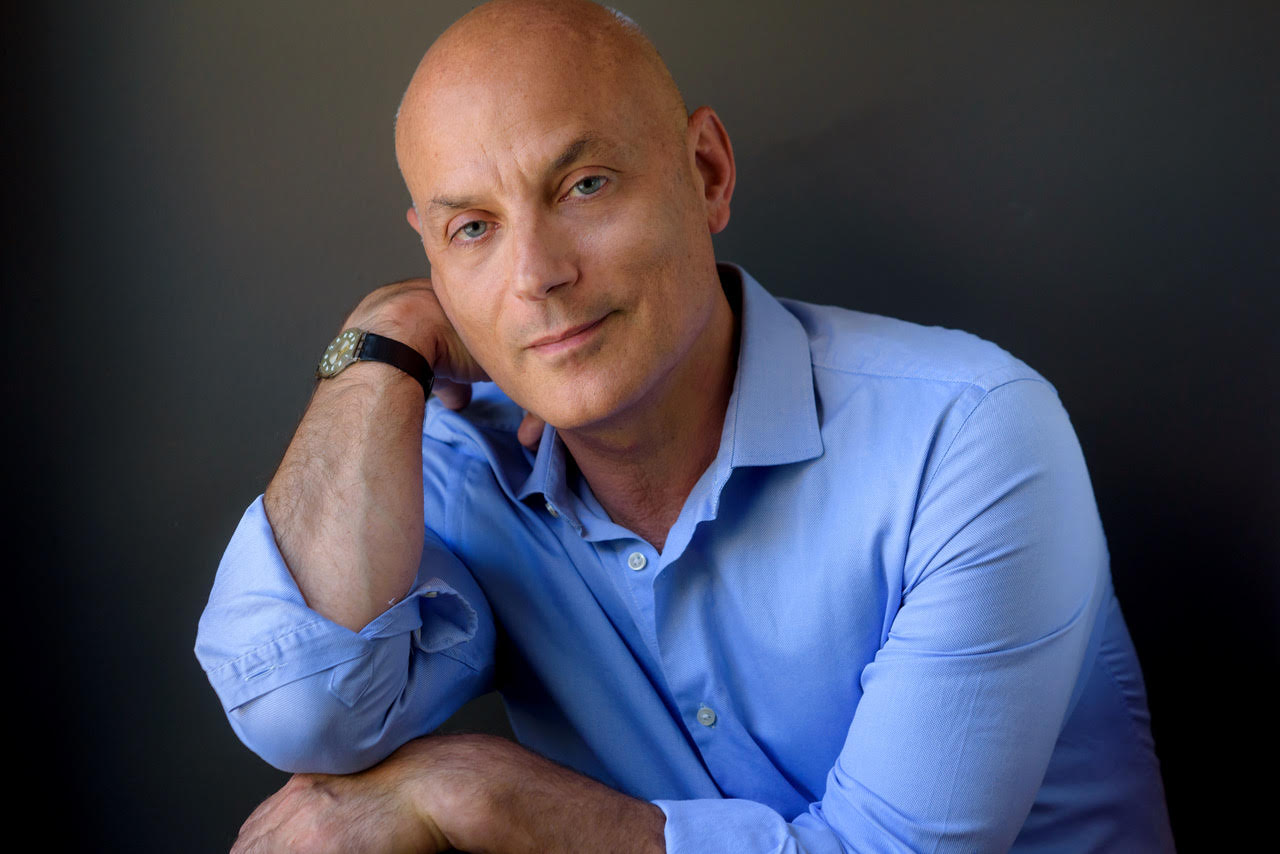 Reading and Q&A with internationally-bestselling author:
Daniel Mendelsohn - An Odyssey: A Father, a Son, and an Epic
Friday, February 9th at 4:30 p.m. - Pendleton West 201
Admission will be closed once the hall is filled. Limited seating available. Doors open at 4:00 p.m.
Daniel Mendelsohn is an internationally-bestselling author, award-winning critic and essayist, and columnist for Harper's. He began his career in journalism in 1991, contributing to such publications as The Village Voice and The Nation while completing his Ph. D. in Classics at Princeton. Since then his translations, reviews, and essays on books, movies, theater, and television have appeared regularly in numerous national publications, most frequently the New Yorker, The New York Review of Books, and The New York Times.
Daniel Mendelsohn is the author of seven books. The Elusive Embrace (1999), a memoir of family history and sexual identity twined around meditations on classical texts, was a New York Times Notable Book of 1999 and a Los Angeles Times Best Book of the Year. In 2002 he published a scholarly study of Greek tragedy, published by the Oxford University Press. His first collection of essays, How Beautiful It Is and How Easily It Can Be Broken (2008) was a Publishers Weekly Best Book of the Year; his second collection, Waiting for the Barbarians: Essays from the Classics to Pop Culture (2012), was a finalist for the National Book Critics Circle Award in Criticism and runner-up for the PEN Art of the Essay Award.
Valentina Napolitano
The Atlantic Return and the Criollo Pope
Wednesday, February 14, 12:30 PM
Suzy Newhouse Center
Valentina Napolitano is a Professor in the Anthropology Department and a former Director of the Latin American Studies Program at the University of Toronto. Her research has been on urbanities in transformation with a particular focus on Affects and Migration, Religion and Diversity, Gender and global Catholicism in Mexico, Italy and California. She is currently researching on theopolitics of living, religious infrastructures, and Anthropology of Traces at the Detroit/Windsor corridor, while also writing on Pope Francis, as a Criollo Pope.  
Among her most recent works is: Migrant Hearts and the Atlantic Return: Transnationalism and the Roman Catholic Church (Fordham University Press, 2016)- Finalist 2016 Geertz Prize, Society for the Anthropology of Religion – co-edited with K. Norget and M. Mayblin, The Anthropology of Catholicism: a Reader (University of California Press, 2017), and with N. Luz and N. Stadler Religion and Borderlands: Materialities, Histories, and the Spatialization of State Sovereignty (Religion and Society, 2015).
Rob Nixon
Faculty Reading Group on "The Anthropocene: The Promise and Pitfalls of an Epochal Idea"
Friday March 2, 11:00 AM
Suzy Newhouse Center
Rob Nixon holds the Currie C. and Thomas A. Barron Family Professorship in Humanities and the Environment at Princeton University. He is the author of four books, most recently Dreambirds: the Natural History of a Fantasy and Slow Violence and the Environmentalism of the Poor, which won numerous awards, including the 2012 Sprout prize from the International Studies Association for the best book in environmental studies. Nixon writes frequently for the New York Times. His writing has also appeared in The New Yorker, The Atlantic, The Guardian, The Nation, Chronicle of Higher Education, London Review of Books, and Critical Inquiry.
Achille Mbembe
The Jordan Lecture
Decolonization and Future Knowledges
Monday, March 19, 5:00 PM 
Suzy Newhouse Center
Professor Achille Mbembe, born in Cameroon, obtained his Ph.D in History at the Sorbonne in Paris in 1989 and a D.E.A. in Political Science at the Institut d'Etudes Politiques (Paris). He was Assistant Professor of History at Columbia University, New York, from 1988-1991, a Senior Research Fellow at the Brookings Institute in Washington, D.C., from 1991 to 1992, Associate Professor of History at the University of Pennsylvania from 1992 to 1996, Executive Director of the Council for the Development of Social Science Research in Africa (Codesria) in Dakar, Senegal, from 1996 to 2000. Achille was also a visiting Professor at the University of California, Berkeley, in 2001, and a visiting Professor at Yale University in 2003. He has written extensively in African history and politics, including La naissance du maquis dans le Sud-Cameroun (Paris, Karthala, 1996).  On the Postcolony was published in Paris in 2000 in French and the English translation was published by the University of California Press, Berkeley, in 2001. In 2015, Wits University Press published a new, African edition.  He has an A1 rating from the National Research Foundation.
David Anderson (in collaboration with the History department)
Colonial Secrets and Silences: The Hidden History of Kenya's Bloody Summer, 1953
Tuesday, April 3, 4:30 PM 
Suzy Newhouse Center
David Anderson is Professor of African History in the Department of History at the University of Warwick (U.K.), with a life-long specialization in the history of Kenya. His most recent monographs are From Resistance to Rebellion in Colonial Kenya, 1890-1963 (2018) and Histories of the Hanged: Britain's Dirty War in Kenya and the End of Empire (2005). He is also doing research on the future of rural Africa.
Anjali Prabhu
The Humanities in the Liberal Arts Institution and Beyond
David Goldberg, Stephen Greenblatt, and Gurminder Bhogal
Thursday, April 12 at 6:00 p.m.
Suzy Newhouse Center 
Fall 2017
Navarasa: A New Dance Theater in the Diaspora and Beyond
Thursday, September 21st at 2:50 p.m. - Suzy Newhouse Center, Green Hall
Dr. Aparna Sindhoor is the founder and artistic director of Navarasa Dance Theater, a pioneering South Asian contemporary dance theater company. Sindhoor started her dance training at the age of 5 with her mother Dr. Srivalli and trained with Dr. K. Venkatalakshamma, the renowned exponent of the Mysore style of Bharatanatyam for fifteen years. She also trained in yoga, music, and theater. Along with her collaborators, S.M. Raju and Anil Natyaveda, Dr. Sindhoor has conceived and choreographed 15 full-length works, including Story and a Song, River Rites, ENCOUNTER, and their newest production Snake and Ladder. These shows weave together Indian classical and folk dance vocabularies with Kalarippayattu (Indian martial arts), yoga, aerial dance, storytelling, and Western contemporary dance forms, creating a new style of South Asian American dance theater. Sindhoor's work has been presented at Lincoln Center, Jacob's Pillow, East West Players, Teesri Duniya Theatre, Rangayana, the World Social Forum, and other dance venues around the world. She has a Ph.D. in Dance, Cultural and Women's Studies from Boston University and has been an artist in residence at the Bates Dance Festival, University of California at Santa Barbara, Brandeis University and the Boston Center for the Arts. Sindhoor has won numerous awards, including the National Performance Network's Creation Award, the New England Foundation for the Arts' RDDI Artist Award, and the Boston Dance Alliance Rehearsal and Retreat award. She had choreographed for Indian films including Santhosh Sivan's Anandabadhram and S M Raju's Varnam and has collaborated with various theater and dance companies including Cirque du Soleil's famed Franco Dragone. Sindhoor continues to teach Bharatanatyam and yoga in studio and online. Her passion for bringing dance to as many people as possible led to Navarasa's "Dance for Everyone" program, which offers scholarships and free dance training for over hundred children and youth.  Critics hail her work: "Breathtaking!" and  "A magical mix of tradition, styles."
For more information about Dr. Sindhoor and Navarasa, please see:
https://www.facebook.com/events/1909686715971570/
Photo Credit: Mireille Couture
Rashid Ali and Ubah Cristina Ali Farah
Monday, October 16th at 6:00 p.m. - Suzy Newhouse Center Lounge, Green Hall
In collaboration with the History department.
In 1960 when Mogadishu became the capital of the new state and the icon of Somali cosmopolitanism, modernity and unity, popular theatre and songs were one of the main sources of national expression and urban leisure. Through texts, newspapers, broadcasted interviews and oral accounts, this talk will analyse how modernity was conceptualized in this period and describe the ways in which new popular cultural expressions shaped the everyday life of urban youth and eventually reconfigured the physical space of the city.
Ubah Cristina Ali Farah is a Somali Italian novelist, essayist, and short-story writer. She studied in Rome, taught Somali language and culture at Roma Tre University, and in 2016 completed a Ph.D. in African Studies at the University of Naples-L'Orientale, with a dissertation about Somali plays in the period 1955-1990.  She is also the author of two novels. Madre piccola (2007), translated into English as Little Mother (Indiana University Press, 2011), Il Comandante del fiume (The Commander of the River) published in Rome in 2014. Both novels are set in Italy and deal with the challenges and victories of first- and second-generation Somali refugees.  
Rashid Ali is a Somali-British architect and principal of London based studio Rashid Ali Architects. He is a Senior Lecturer in Architecture at the University of East London. Ali is the co-editor of Mogadishu: Lost Moderns, published to accompany the exhibition Mogadishu-Lost Moderns at the Mosaic Rooms, London and Dak'art (Biennale of Contemporary African Art) in Dakar, 2014. For more on the book, click here.
Mira Nair - The Jordan Lecture - Education and Gender Equality Symposium
Friday, October 20th at 3:30 p.m. - Collins Cinema - Screening of the film Queen of Katwe
*Please register for the symposium here by panel to attend*
Raised in India, schooled at Harvard, and living in New York City, Mira Nair uses her natural grasp of identity conflict to make films that explore race, gender, inter-generational strife, cultural appropriation and displacement. A poignant speaker, she captures beautifully the tug of competing worlds felt by millions of immigrants around the world.
Nair's latest film, Queen of Katwe, stars Academy Award-winning actress Lupita Nyong'o. The film centres on ten-year-old Ugandan chess prodigy Phiona Mutesi and her unlikely rise to fame as a Woman Candidate Master at the World Chess Olympiads. The New York Times named it a Critics' Pick, raving, "If there is anyone out there capable of remaining unmoved by this true-life triumph-of-the-underdog sports story, I don't think I want to meet that person."
From her debut film, the Oscar-nominated Salaam Bombay!, to her Amelia Earhart biopic, Amelia, Mira has established herself as one of the most formidable directors working today. 
Nair makes films that are, according to Entertainment Weekly, "funny, rueful and sexy." Salaam Bombay! won 25 international awards, including two at Cannes, for best first feature and most popular entry. Her other films include Mississippi Masala (with Denzel Washington), Vanity Fair (with Reese Witherspoon), The Namesake (with Kal Penn), and Monsoon Wedding, which Roger Ebert called "one of those joyous films that leaps over national boundaries and celebrates universal human nature." Nair also now directs Monsoon Wedding the musical, running at the Berkeley Repertory Theater in California until June 25, 2017. As reported in The New York Times, "If Monsoon Wedding the film aimed to offer a more realistic version of a Bollywood fantasy, the stage musical returns the material to a heightened realm. As Ms. Nair pointed out, it is a natural fit for musical theater — the story 'has music in its bones,' she effused — but she has at her side collaborators, including Ms. Dhawan, who are unlikely to turn it into a frothy confection."
Nair's film The Reluctant Fundamentalist made its North American debut at the 2012 Toronto International Film Festival. The film is an international political thriller that follows a young Pakistani man chasing corporate success on Wall Street. He finds himself embroiled in a conflict of his American dream, a hostage crisis and the call of his homeland.
 
Away from the camera, Nair has mentored as part of the Rolex Protege Arts Initiative and her company, Mirabai films, established a non-profit, Maisha, in support of screenwriters and directors in East Africa and South Asia.
Prudence Carter - Panelist - Education and Gender Equality Symposium
Friday, October 20th at 1:15 p.m. - Alumnae Hall Auditorium - Is Education the Solution for Equality?
Prudence L. Carter is Dean and Professor of the Graduate School of Education at the University of California, Berkeley.  Dr. Carter's research agenda focuses on causes of and solutions to enduring social and cultural inequalities among social groups, especially in education and schooling. Specifically, she examines academic and mobility differences influenced by the dynamics of race, ethnicity, class, and gender in the U.S. and global society. Her expertise spans issues of youth identity and educational well-being; urban poverty; social and cultural inequality, and the sociocultural and organizational contexts of schools. 
Dr. Carter is the author the award-winning, Keepin' It Real: School Success beyond Black and White (2005), and Stubborn Roots: Race, Culture, and Inequality in U.S. & South African Schools (2012) and co-editor of Closingthe Opportunity Gap: What American Must Do to Give Every Child an Even Chance (2013), all published by Oxford University Press, along with numerous articles and book chapters.  She is an elected a member of the National Academy of Education, the Sociological Research Association, and a Fellow of the American Educational Research Association (AERA).  She also serves on the Board of Trustees for the William T. Grant Foundation where she chairs the Program Committee.
Anne Balsamo - Panelist - Education and Gender Equality Symposium
Saturday, October 21st at 4:00 p.m. - The Role of New Media in the Promotion of Gender Equality
Anne Balsamo serves as the Dean of the School of Media Studies at the New School for Public Engagement in New York City. Her interest in the relationship between technology and culture informs her practice as a scholar, researcher, designer, and entrepreneur. Her current work investigates the cultural implications of Public Interactives as an emergent media form. New projects include the design of digital memorials, and the creation of feminist networked learning experiments.
Roberto Bolaño Conference
Friday and Saturday, November 3rd and 4th - Library Lecture Room, Clapp Library
In collaboration with the German, Spanish, and History department.
More than a dozen scholars from the US and from abroad will convene to explore the work of Spanish-language poet and novelist Roberto Bolaño.  Bolaño was born in 1953 in Chile and died in Barcelona in 2003, leaving behind a fascinating œuvre informed by European and Latin American traditions of writing.  Bolaño's work is important for anybody who is intrigued by the notions of writing under dictatorship, art and violence, Latin American culture and global literature.
Among the speakers are professor Héctor Hoyos (Standford) and Roberto Brodsky (Georgetown and Embassy of Chile).
The conference is co-sponsored by the Department of Spanish and the Department of German, and supported by the Suzy Newhouse Center for the Humanities, the Office of the Dean of the College, the Treves Fund, the Wilson Fund, and the Departments and Programs of Comparative Literature, English, History, Writing, and Jewish Studies.
The Cornille Lecture - Rosemary Feal
Monday, November 13th at 4:30 p.m. - Suzy Newhouse Center Lounge